Monadnock Harvard & Radcliffe
A Chapter Of The Harvard Club of New Hampshire
Our Hostess Augusta Petrone Invites you to our Seventh Annual Meeting, in the Picturesque setting of Knollwood
Saturday, September 24, 2022
At 4 Windmill Hill Road, Dublin, NH 03444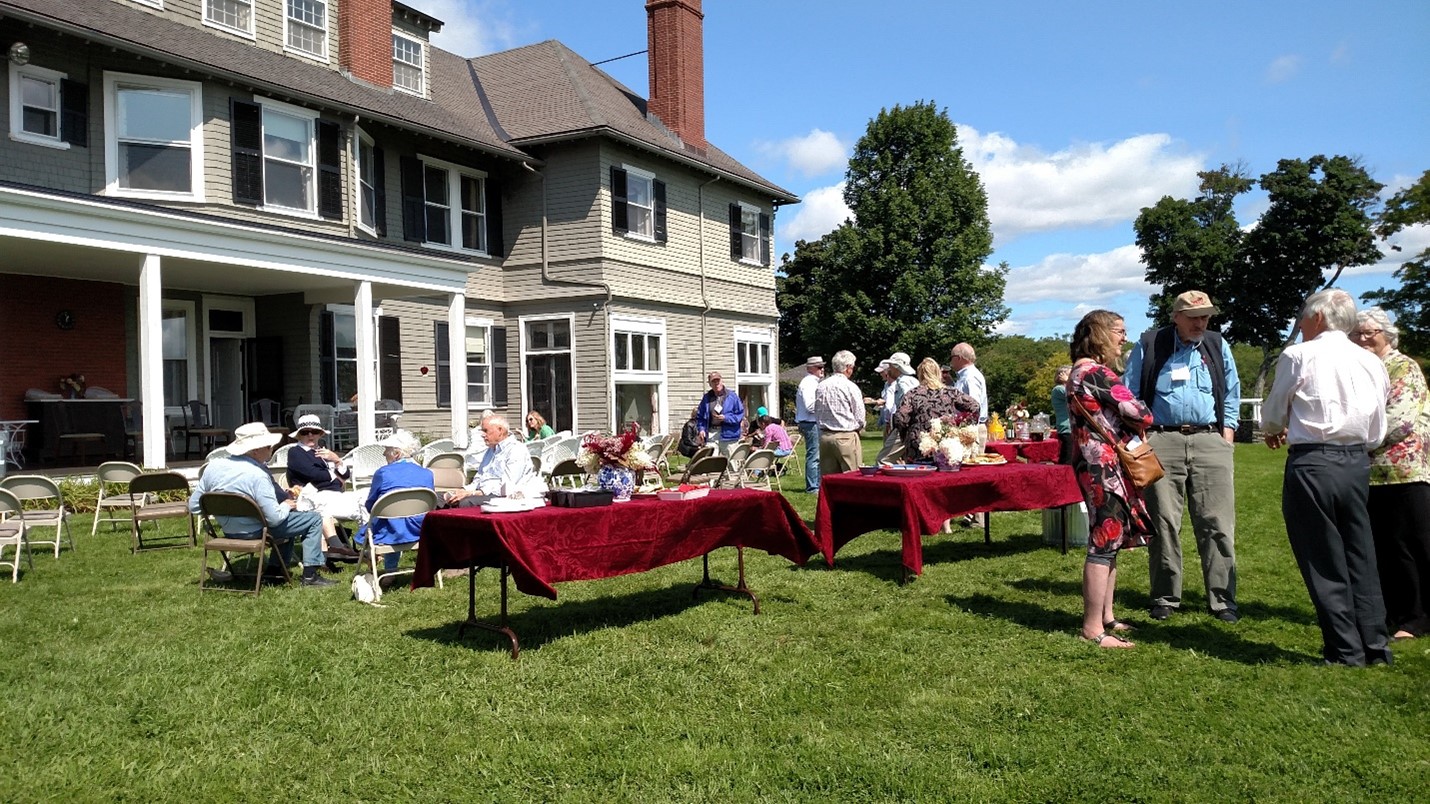 NA
Knollwood, on the National Register of Historic Places, was built in 1889 for President Taft's Secretary of the Treasury, Franklin MacVeagh, and later purchased by Ambassador Joseph Petrone. Our hostess Augusta Petrone will share more of Knollwood's history with us.
NA
Join us at 11:30 for a scenic walk (weather permitting), then enjoy champagne, oysters, lunch and live entertainment on the lawn at 12:00, then have our brief Annual Business Meeting at 1:00.
NA
If forced indoors, there is a large ballroom, for social distancing.
NA
RSVP by Wednesday, September 21st.
Mail your check (payable to MHR) with this form to Tom Blodgett, P.O. Box 84, Dublin, NH 03444. .
NA
Event expense reimbursement: Members: $25 each and $45 per couple Non-members: $30 each and $50 per couple
NA
Questions? Ask Tom Blodgett, 603-924-8030, or Rosaly Bass, 603-924-7772